Professional Hand Painted Of Your Ordinary Photo To High End Oil Painting Portrait That Will Be Valued & Cherished For Generations.
About Us
WWW.THEOILPAINTINGPORTRAIT.COM is a U.S. based company located in Grand Rapids, Michigan and San Diego, California. We offer high end oil painting services with affordable pricing where satisfaction is guaranteed. Each photo you upload or send to us will be meticulously analyzed by our experienced artists. Our artist will then make suggestions or recommendations to you before we start the painting process.
During the painting process, you will be able to access your account online to view the progress of your painting or request a webcam view of your work of art. This is to assure that all your preferences and specific details for your painting are addressed.
If you are looking for professional and personal service for your oil painting portrait, this is the right choice; this is where the image you desire will flow through our paintbrush and onto the canvas, with guaranteed quality intact.
Thank you.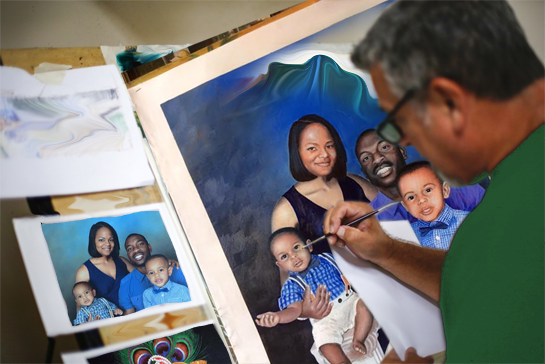 From Ordinary Photo to High End Oil Painting Portrait!
We accept





Subscribe for special deals & news
* We NEVER spam or share with third parties!